LiLY is galvanizing people to raise the quality of life
for oldest neighbors!
By raising awareness and promoting volunteerism, LiLY is helping frail seniors to remain comfortably at home, many in their 90s and beyond, at a time when the number of Americans 85+ is mushrooming!
LiLY is changing the landscape for older seniors and their families at a time when America is facing a looming crisis in eldercare. LiLY creates compelling programs that galvanize people to raise the quality-of-life-standard for our oldest community members! LiLY focuses on
community-based models
the promise of media for culture change
the power of intergenerational and other partnerships!
The LiLY Story
… the meaning of a Community Care Network.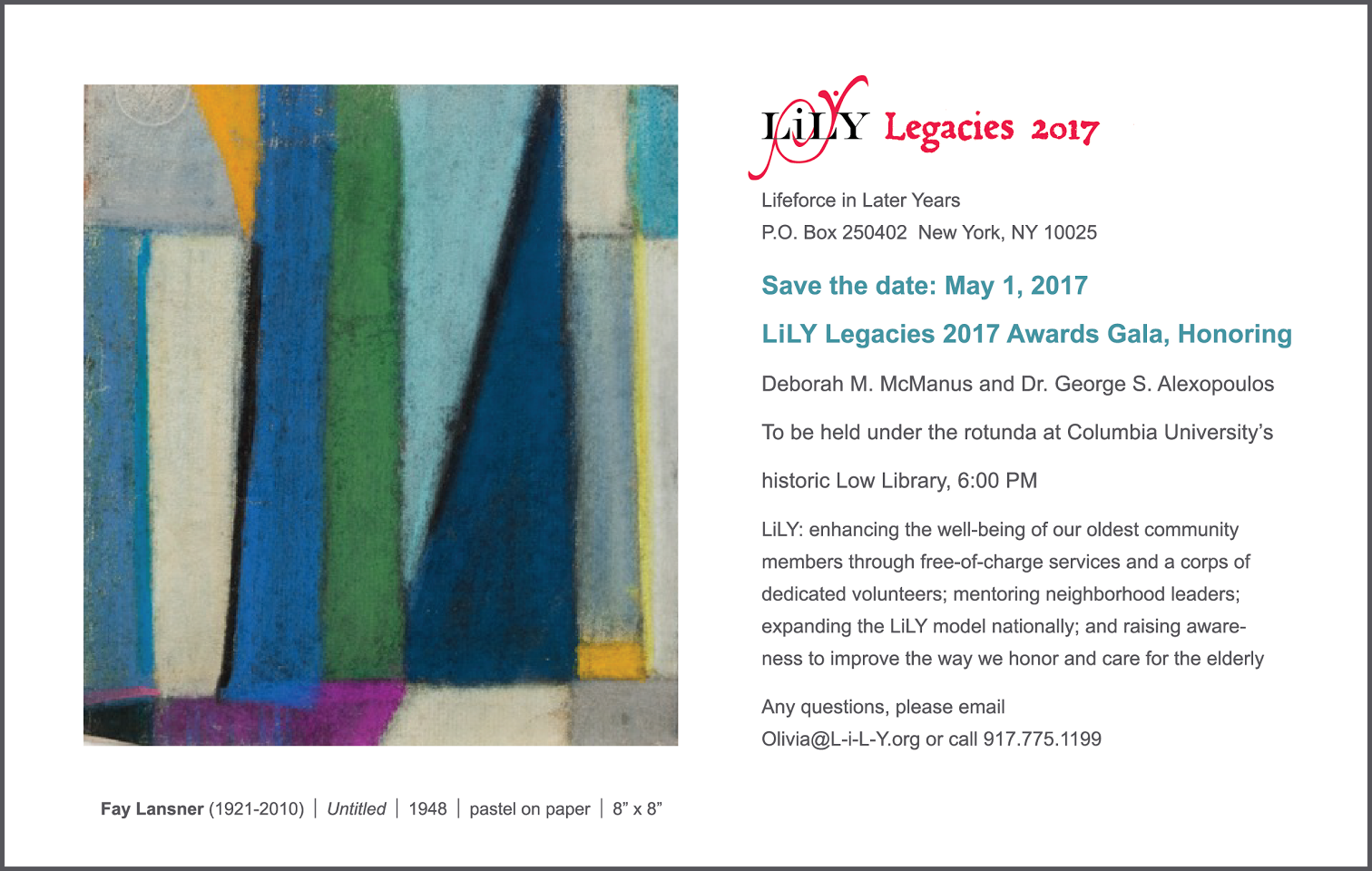 Join us on Monday, May 1, 2017
Please email us if you would like to receive more information: Olivia@L-i-L-Y.org.